Our Mission
To provide comfort and care for companion animals when a cure is not possible.
To maximize the quality of life of terminally ill companion animals.
To honor the bond companion animals share with their families.
To ensure that end of life occurs with compassion, dignity, and solace.
The patient's needs will be the focus of primary concern at all times.
The best outcomes will be realized through the partnership of our staff, the patient's families and their veterinarian.
We are never complacent. We continually strive to ensure that we are doing
everything possible in the best interest of our patients and their families.
Treatment will be conducted in compliance with the highest ethical standards.
We follow these guidelines:
AVMA
American Veterinary Medical Association
NHFP
Nikki Hospice Foundation for Pets
We are a member of:
IAAHPC
International Association of Animal Hospice and Palliative Care
THE BOARD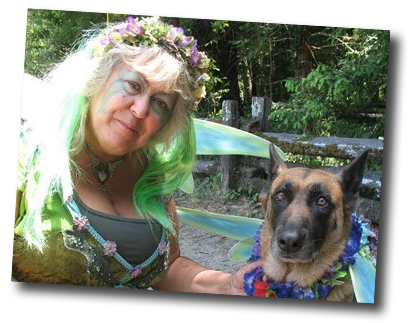 Whitney
Founder of Simpawtico and Woofers & Walkers
Spoil em Rotten Petsitting & Dog Walking
Long-time advocate for dogs in Santa Cruz County and professional petsitter and dog walker.
Also volunteered as a vet assistant at Monterey Wildlife (part of the Monterey SPCA).
Currently owned by a Belgian Malinois named GiGi.
Whitney would live with a zoo-full of critters if she could and has had cats, dogs, birds, snakes, fish and horses.

Cynthia
Human hospice worker for over 20 years
Cynthia has been a longtime advocate for off-leash opportunities for dogs in Santa Cruz County.
She is a nurse, certified in hospice and palliative care, who works with human patients for Hospice of Santa Cruz County.
Owned by a Black Lab named Maggie, a mix-breed named Lilah Jean (the Puppy Queen) and two cats: Buckwheat and Karma.
VET ADVISOR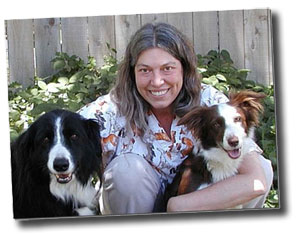 Dr. Evelyn Sharp, DVM
Veterinarian
owner of "My Personal Vet" mobile vet services
Dr. Sharpe is our Advisor Veterinarian, to help us give the best possible care.
Dr. Sharp does acupuncture, holistic medicine and palliative care.
She is active with Project Purr and Friends of Santa Cruz County Animal Shelter.
Owned by two Border Collies: FlyGirl and GemStone.
We also have vet techs and certified vet techs working with us.