Saturday, June 5, 2012
10am to 3pm
Skypark Soccer Fields
361 Kings Village Road
Scotts Valley, CA
FREE ADMISSION!



Contest for the King and Queen of the Chihuahuas!


Puppies on Parade • Best Costume Parade • Best Doggie Hair Parade
• Biggest & Littlest Dogs Parade


Best Pet Trick Contest and more!


Guide Dogs for the Blind • Canine Companions for Independence
Dogs4Diabetics and more!


• The Great Morgani! Accordionist Extraordinaire
• Mystic Paw Reader will see into your dog's future


You and your pooch will be part of a "Dogs Playing Poker" photo!


Great products and services from local businesses.
Art • Wine • Pet Services • Pet Products


Over 40 vendors featuring products and services for your pooch!
Food and beverages - BBQ hamburgers, hot dogs and more!

Free Parking!

Event Proceeds Benefit....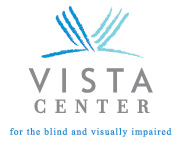 Vista Center for the Blind and Visually Impaired
a 501(c)3 non-profit organization
empowering individuals to embrace life to the fullest.