These are just some of the parts of a media campaign. Each campaign is tailored to the specific event or business, designed to get the most attention.
• Media Coverage (There were 6 different press releases sent out)
• Online Coverage (do a Google search for "Spring Dog Parade""2006"
The event was listed with online calendars throughout the Bay Area, had its own Facebook event page, and more.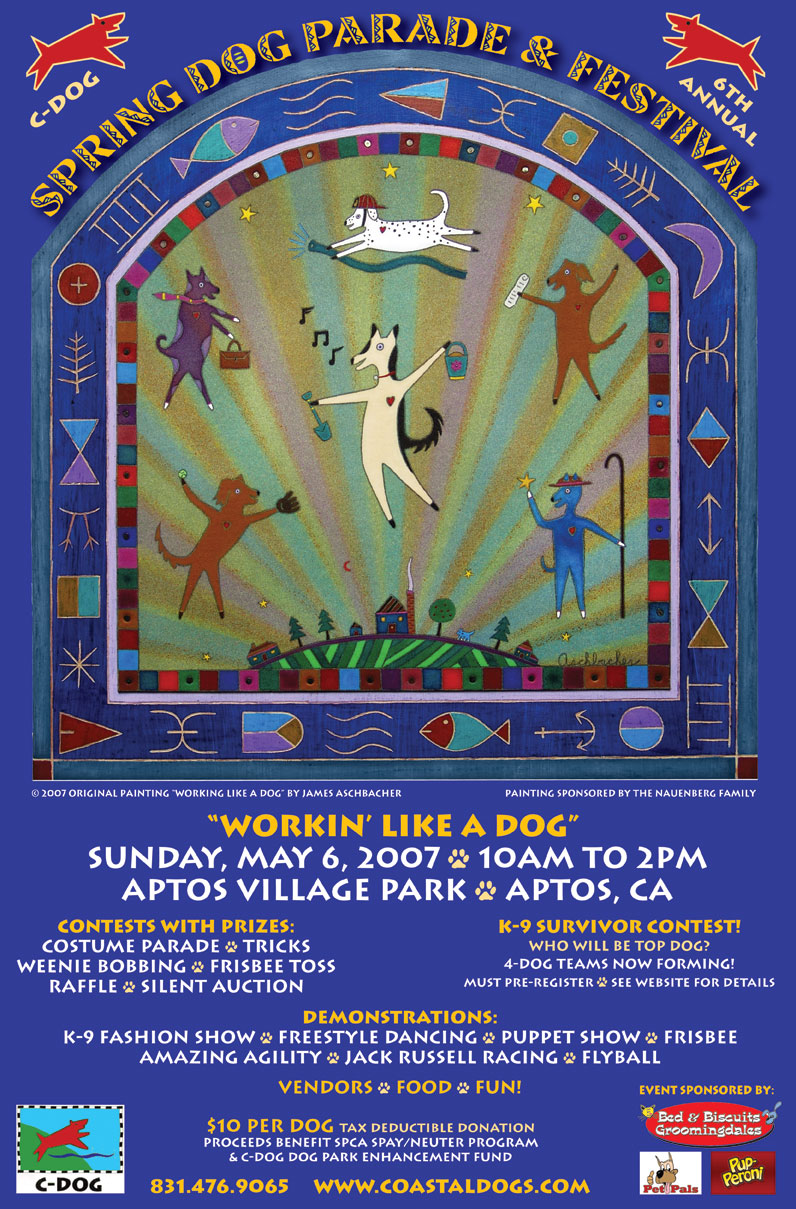 • Posters
• Flyers
• Bookmarks
• Banners